HIGH SPEED ELECTROPEMANENT MAGNETIC MODULES FOR AUTOMATION
Gripping magnets have been designed togheter with Schunk, german company from more than 30 years leader in the world in the field of robot gripping systems and accessories. We are part of their group since 2008.
ADVANTAGES
For robotics and automation applications we improved our technology to make it extremely performants. Our electropermanents magnets for automation have ideal characteristics for this type of applications as:
LIGHTNESS: high ratio between gripping force and weight.
SPEED: time required for magnetization and demagnetization is really low (less than a second) and is possible to do fast cycles (also 20 in a minute).
UNIFORM DISTRIBUTION OF GRIPPING: force is distributed in a uniform way on the pole surface. There are not isolated points of stress, avoiding risks of deformations.
FLEXIBILITY: It's easy to grip also workpieces with a complex shape, thanks to the possibility to realize modular solutions and to add pole extensions.
ENERGY SAVING: classical electromagnets need continuous energy supply. Our electropermanent magnets need energy only for a very short time during magnetization and demagnetization.
SAFETY: during the handling phase the magnets remain magnetized without the need of a continuous energy supply: this means that in the event of an electric failure or a blackout he workpieces remain strongly gripped.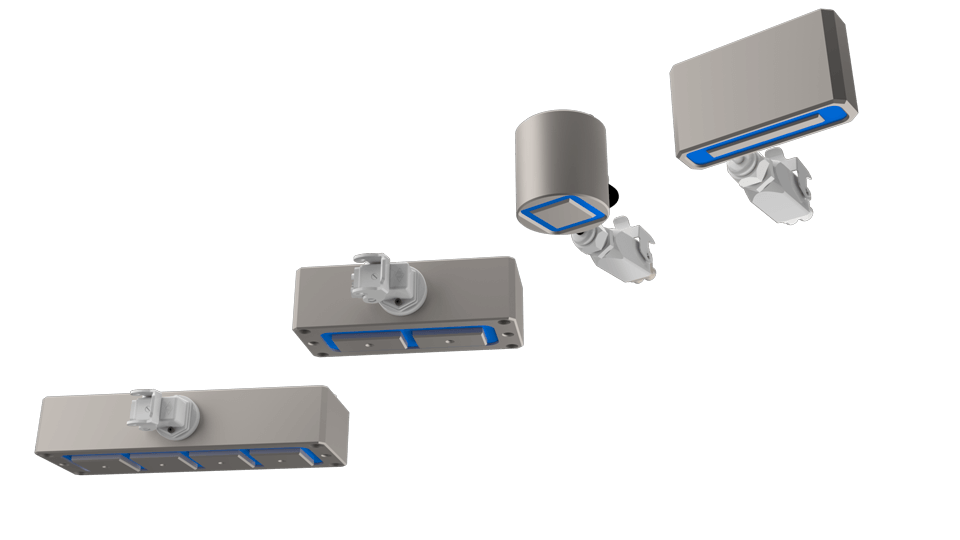 EGM
EGM catalogue include 14 different types of magnetic modules, togheter with control units that are necessary to inteface the EGM with the PLC of the application via digital I/O signals, pole extensions and accessory (high flexible cable, junction-boxes to connect togheter more magnets).
Thanks to this wide choice within the EGM catalogue you can easy find a solution for your application but we are also at your disposal to study special solutions.
For more info:
EMH
The electropermanents grippers EMHs are the last and more innovative fruit of the collaboration between SPD and Schunk in the field of robotics.
EMHs are the first and only intelligent magnetic gripper on the market.
Their installation is extremely simple and quick thanks to the low supply tensions (24V) and the fact that the control unit is inside the gripper itself. This make them ideals also for small or collaborative robots.
EMHs magnetic grippers have all the advantages of EGM technology togheter with more functions unique on the market.
Workpiece's detection system: if a workpiece has been lost a sensor gives a signal to the PLC.
High temperature alarm: If the magnet become too hot is not possible to make further activations until the EMH cools down. In this way it's avoided to produce serious damages to the magnet.
LED control panel: in the event of errors or failures a two leds panel on the EMH gives informations about the type of problem and makes maintenance and service a lot simple.
For more info visit: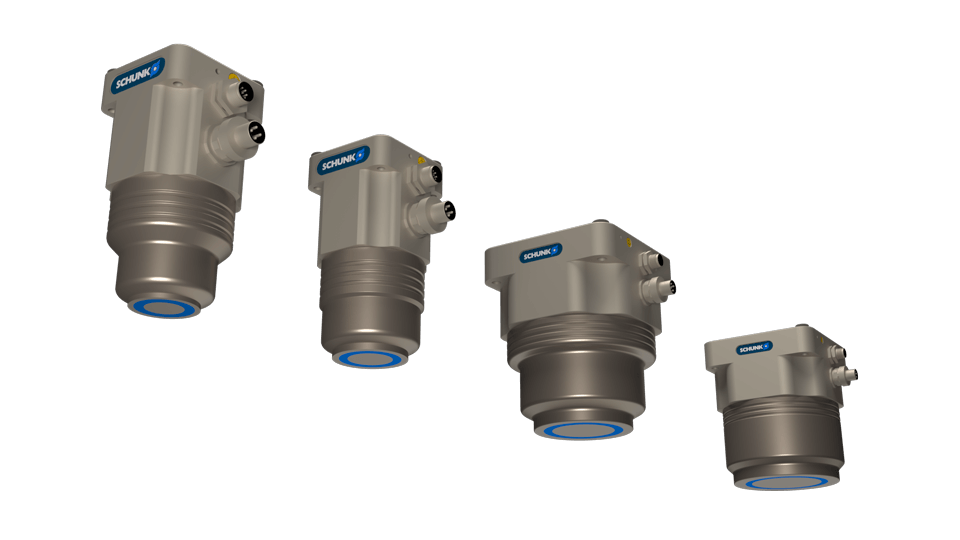 Gruppo Schunk
Schunk sales teams, thanks to their experience in the field of robotics will help you to choose the best magnetic solution for your application. Schunk group is present with subsidiaries and distributors all around the world.
You can find them on this website:
FOR BUSINESS REQUESTS: 
ITALY: vendite.automazione@it.schunk.com
ABROAD: cmg@de.schunk.com (Customer Management Gripping Systems)