BATTERY-POWERED ELECTRO-PERMANENT MAGNETIC SYSTEMS FOR LIFTING AND HANDLING OPERATIONS
Suitable for lifting ferrous loads of any shapes and sizes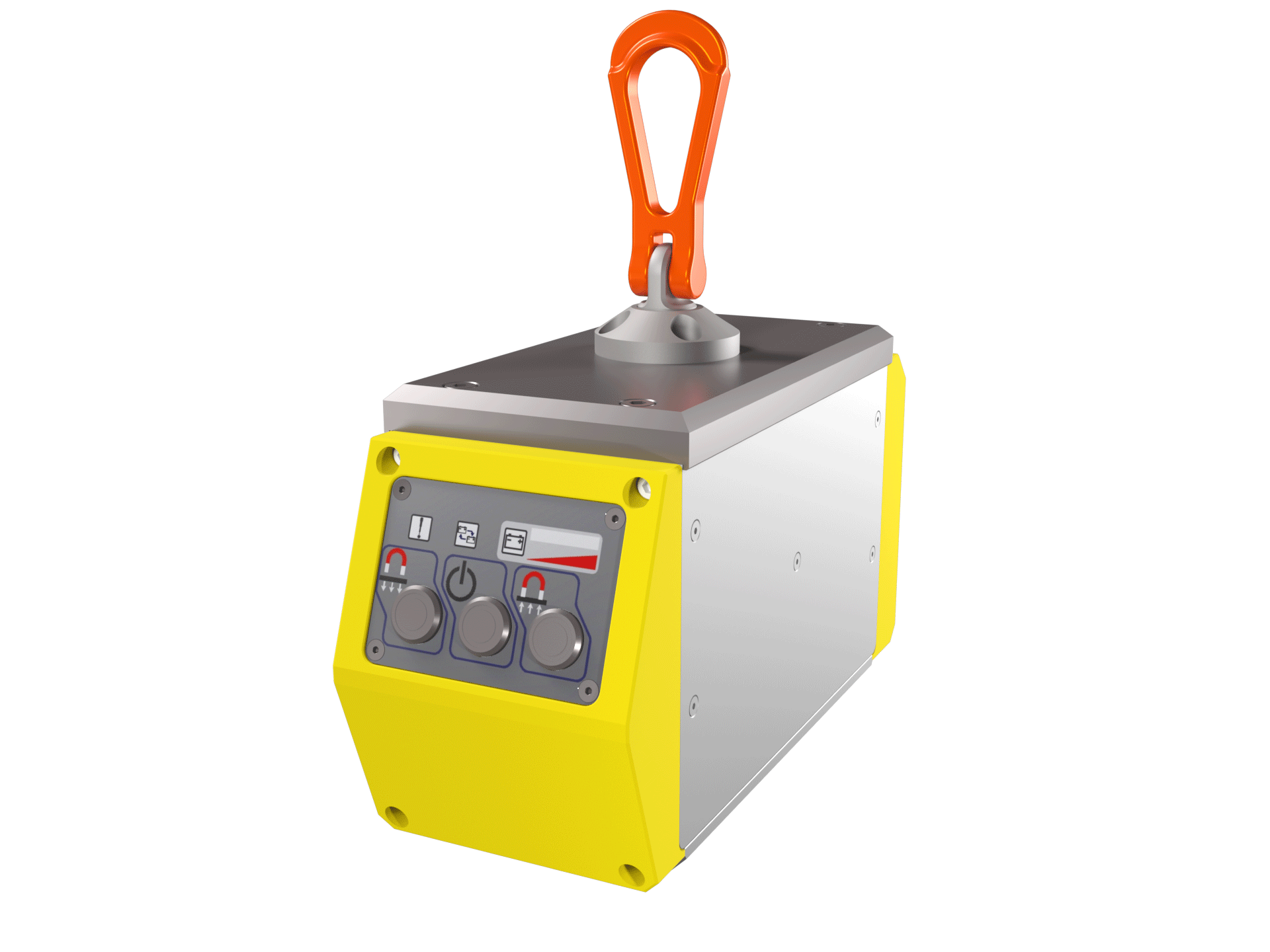 SPEEDY BAT
BATTERY-POWERED ELECTROPERMANENT MAGNETIC LIFTERS FOR LIFTING AND HANDLING FERROUS LOADS OF VARIOUS SHAPES AND SIZES
No electrical connection is required except during charging. Thanks to the force of the permanent magnets the load remains firmly clamped even in absence of power supply. A magnetic sensor prevents the demagnetization command from being activated whenever the load is suspended. This operation can only be performed when the load is placed on a stable surface. It is equipped with a remote control to activate the Mag and Demag of the lifting magnet at a safe distance or to operate in environments with limited accessibility. More than 1,500 loading/unloading operations without battery recharge.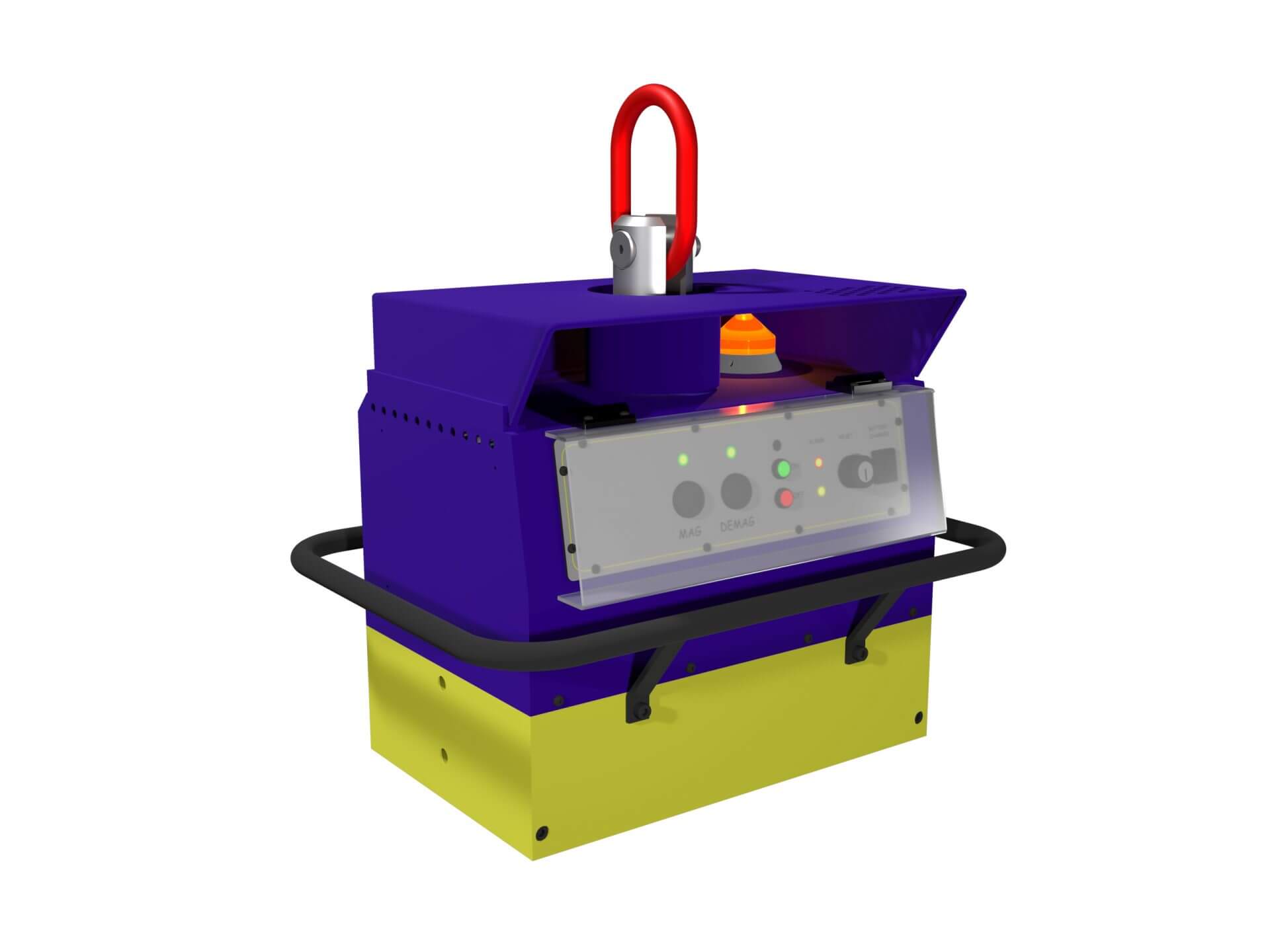 SB01
BATTERY-POWERED ELECTRO-PERMANENT MAGNETIC LIFTERS FOR LIFTING BOTH FLAT AND ROUND WORKPIECES WITH A MINIMUM THICKNESS OF 40mm
Lifter series designed to hoist both flat and round workpieces in total safety. Extremely versatile as no electrical connection is required except for its recharging. Thanks to their standard supplied battery, they can perform about 250 - 300 magnetisation and demagnetisation operations. The battery energy is only used during MAG/DEMAG cycles for about 1 second. It features furthermore a remote control allowing the operator to control operations within a 10-metre radius.