ELECTRO-PERMANENT TURNING SYSTEM
Mainly used in the production of medium and to large sized rings for roller bearings, cogwheels, thrust bearings turbine diffusers etc.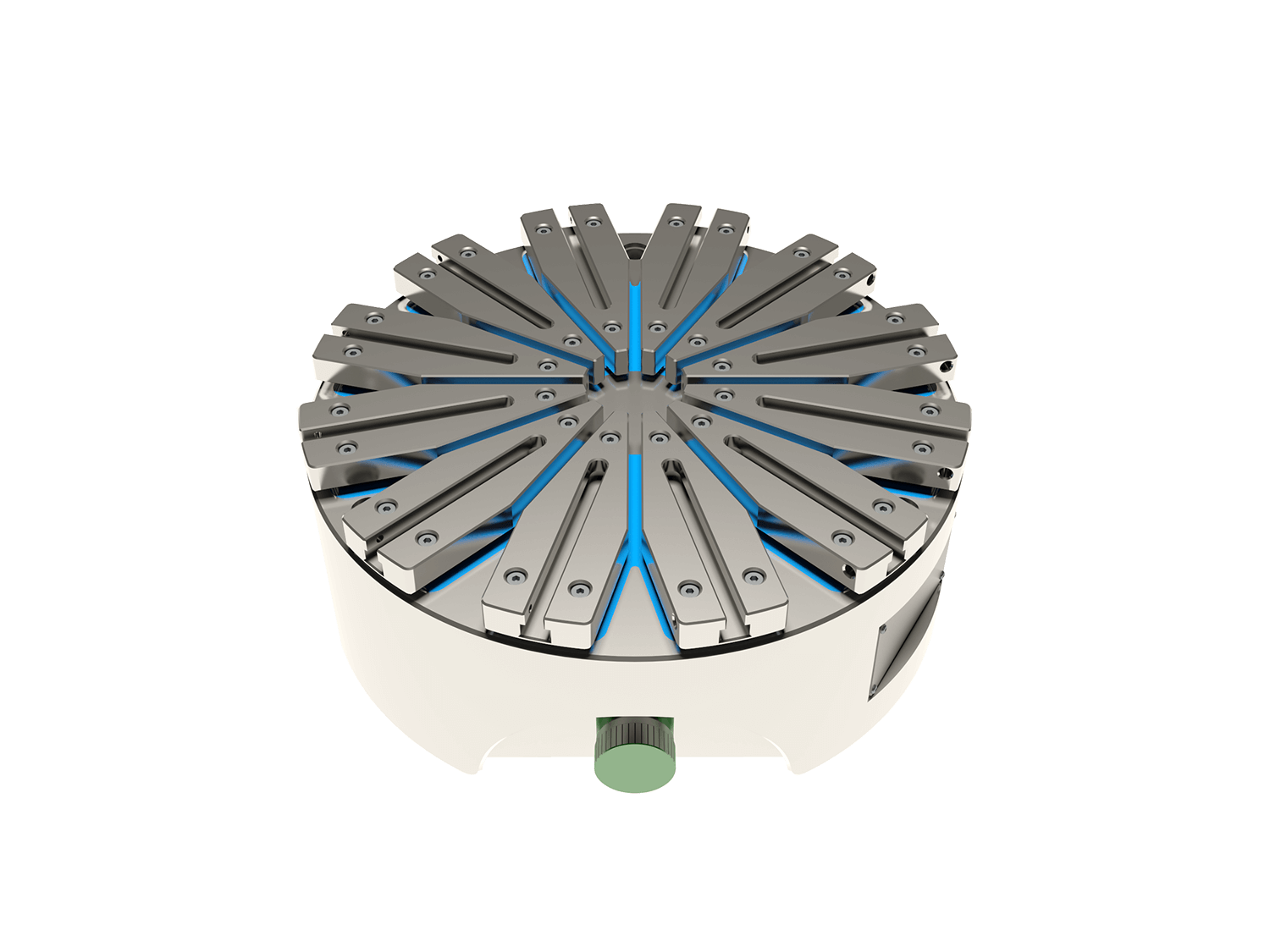 MTR
RADIAL CHUCK FOR HEAVY TURNING
Electropermanent chuck for high removal rates and/or high productivity in terms of work-pieces per hour, with ALNICo structure plus additional Neodymium magnets, allowing a polarity reversal in a fraction of a second. Suitable for clamping forged work-pieces with rough or deformed clamping surfaces.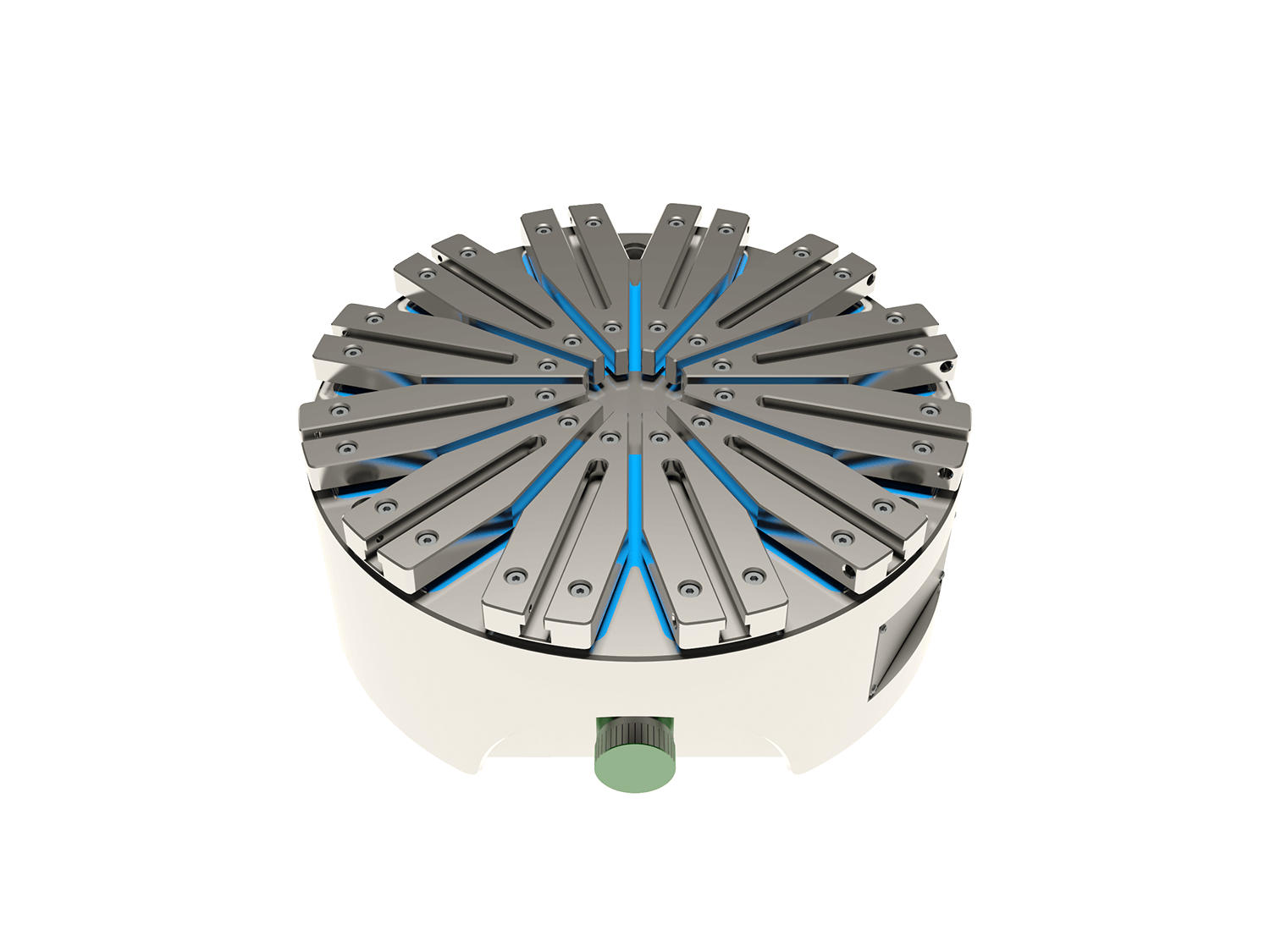 MGT
RADIAL CHUCK FOR GENERAL TURNING OPERATIONS
Electro-permanent chuck for medium and fine finishing operations on all types of carbon or alloy steels, tempered and hardened, with direct clamping or with intermediate pole extensions. They have a double alnico structure with no remenance after the demagnetisation cycle.