ELECTRO-PERMANENT MAGNETIC SYSTEM FOR RAIL MACHINING
Thanks to its high flexibility, it allows to revolutionize the rail machining of different types and other components of the exchanges.
ADVANTAGES
Uniform holding force along the entire rail, solving the
vibration issue during the machining for such long and
narrow work-pieces.
Quick set-up with changeover and adjustment according to
the different rails in just a few minutes.
The electro-permanent system implies high safety, as it
ensures the magnetic force even in case of power failure.
Zero power consumption, as the system requires energy
supply only upon magnetization or demagnetization. Hence,
no consumption during work.
Eco-friendly, because it requires only energy and clean
maintenance (unlike hydraulic systems).
Thanks to a controlled process it is possible to start the
machine safely after the magnetization has been completed.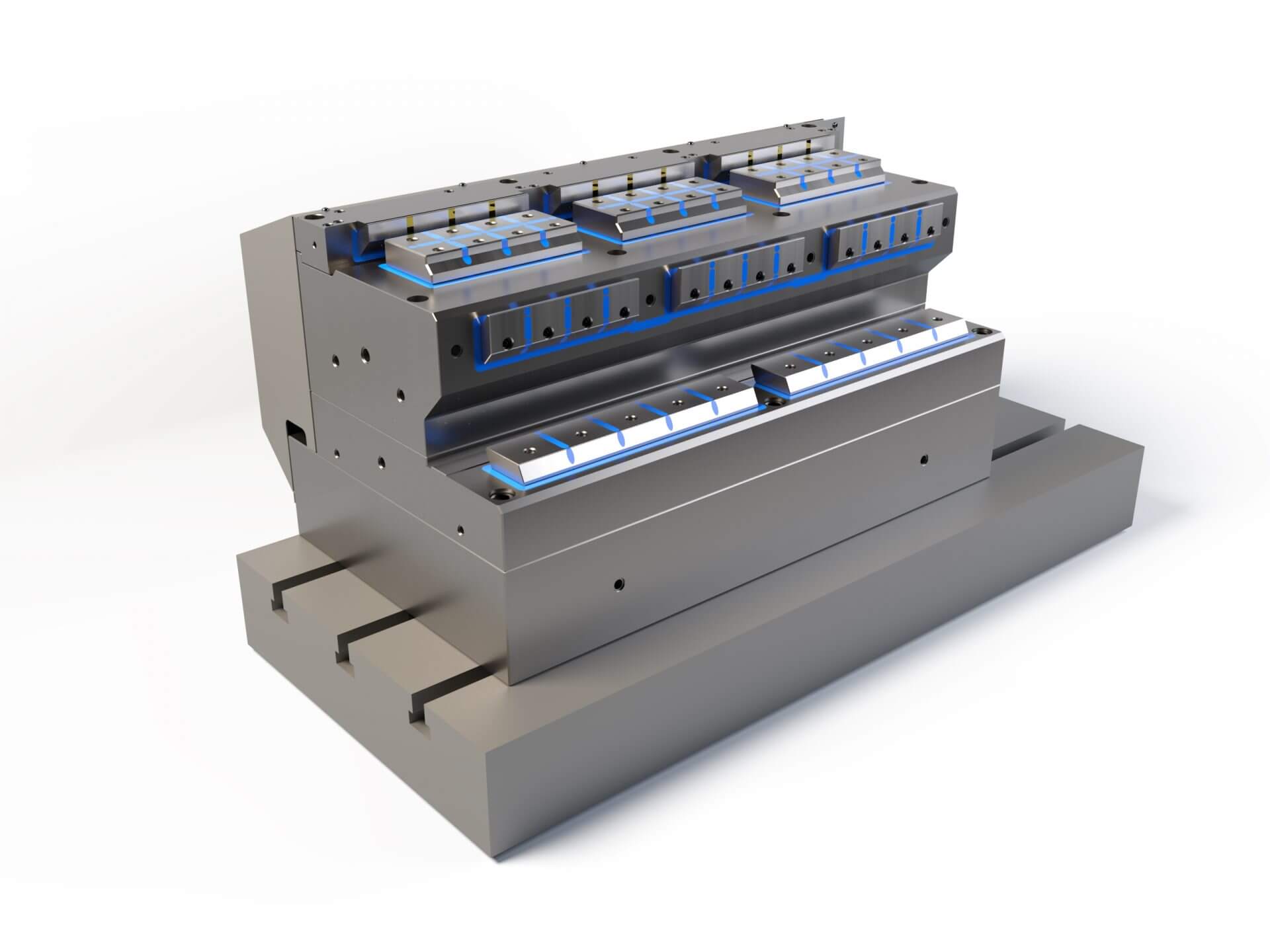 FEATURES
The magnetic structure of the system is mainly based on the electro-permanent principle. The magnetic field generated by square poles, with vertical (rail foot hold) and lateral (continuous stem hold) magnetic action ensure optimal management of the magnetic flux and of its related force. The various rails, different in shape depending on the railway sectors (rails for trains, trams or similar), are clamped with small adaptations of suitably profiled, easily replaceable and user-friendly pole extensions. The magnetisation cycle lasts a few seconds and, depending on the rail section to be machined, it is possible to select only the desired magnetic modules by means of the main control unit.